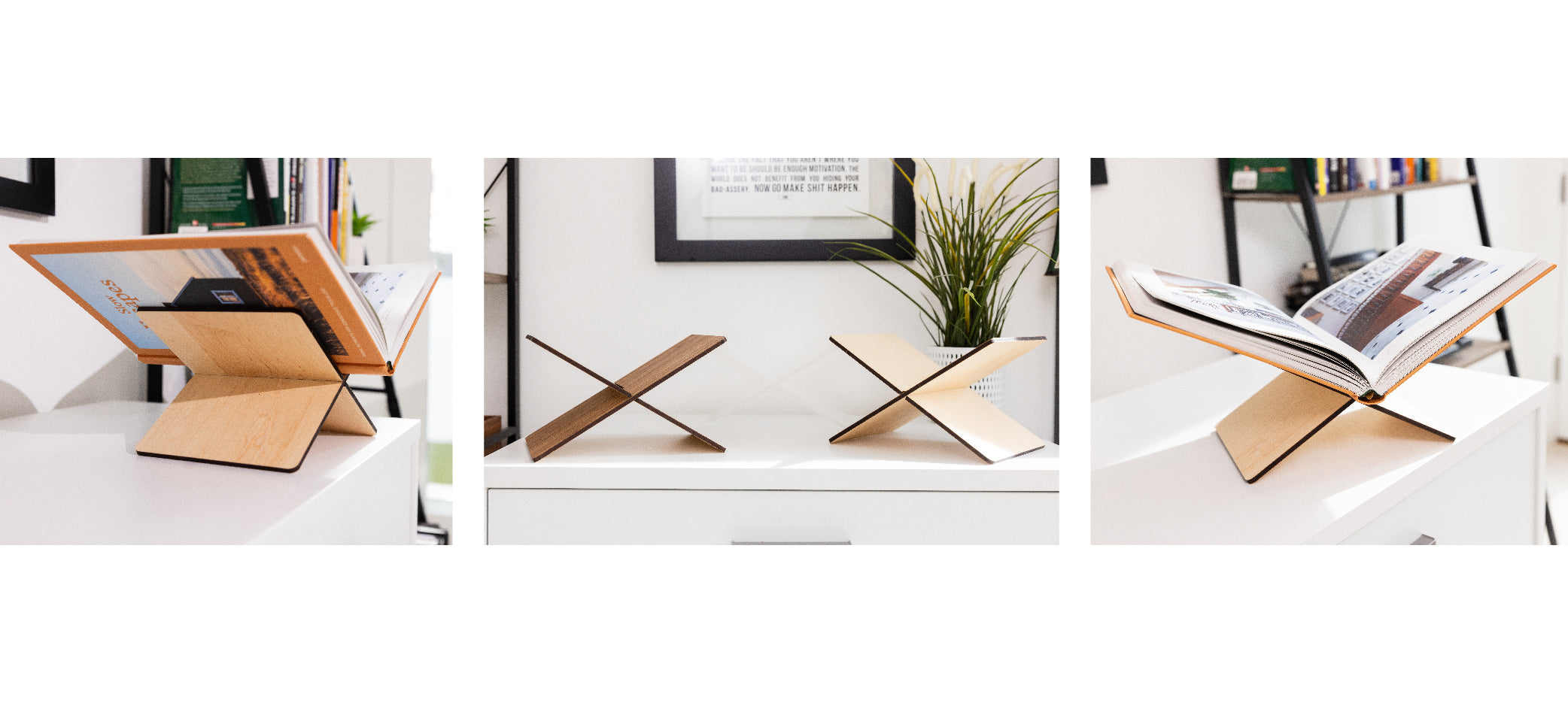 Bookstands + Cookbook Stands
The book display stands collection by WOODCHUCK USA is offered in Walnut, Maple, and Clear Acrylic -- choose yours today!
Whether you are an avid reader, a cooking enthusiast, or someone seeking a stylish and functional display for your cherished books, our real wood bookstand is the perfect choice. It effortlessly combines practicality with elegance, allowing you to enjoy your reading materials in a comfortable and visually pleasing manner.

Elevate your reading experience and make a positive impact on the environment with our handcrafted real wood bookstand. Indulge in the beauty of its design, appreciate its versatility, and join us in our mission to create a greener and more sustainable future.