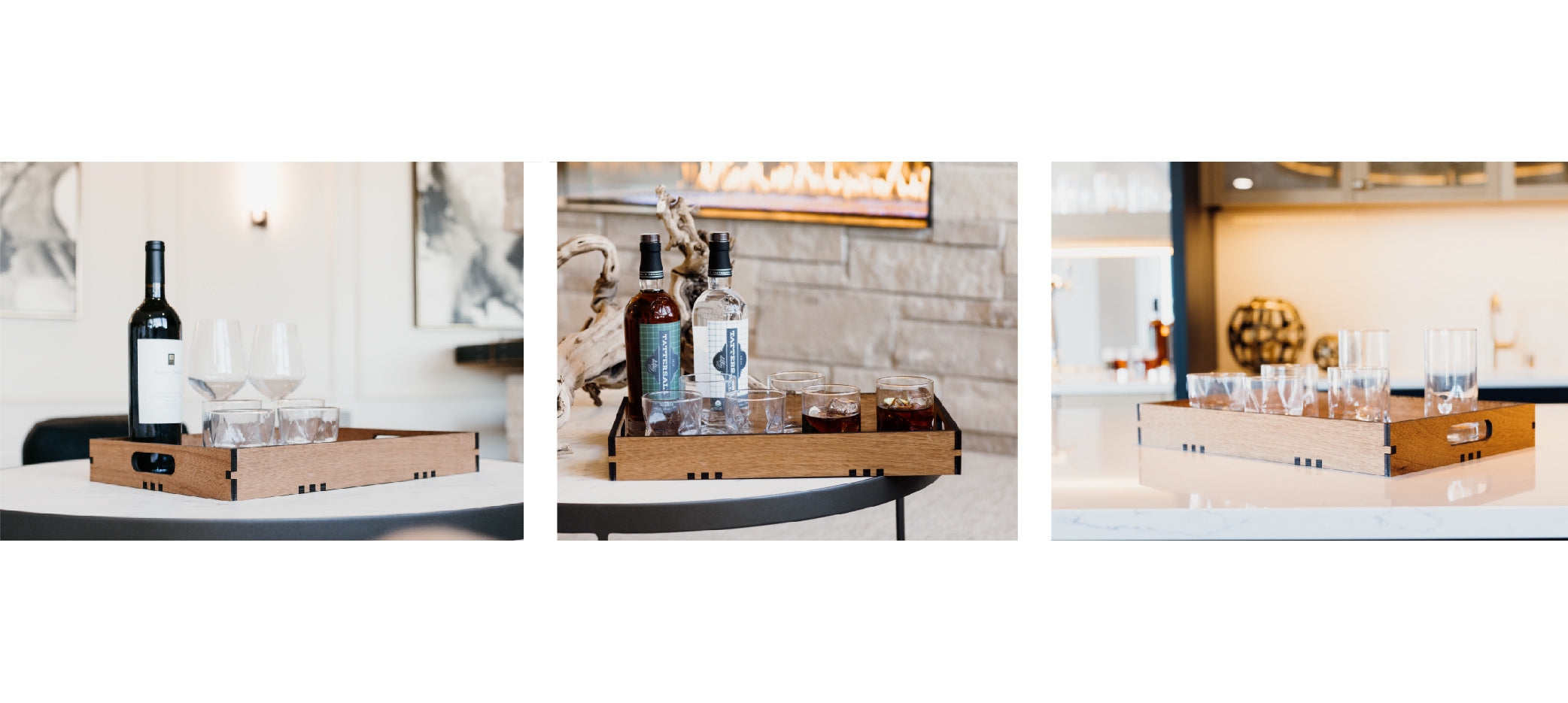 Wooden Serving Tray Collection
Introducing Woodchuck USA's exquisite collection of Wood Serving Trays, where craftsmanship meets functionality in perfect harmony. Handcrafted and sustainably sourced, these wood serving trays showcase the timeless beauty and versatility of natural materials while adding a touch of elegance to any dining experience.

Designed with both style and practicality in mind, these wood serving trays are available in an array of captivating designs, finishes, and sizes. Whether you're serving breakfast in bed, hosting a dinner party, or simply enjoying a cozy evening indoors, Woodchuck USA's wood serving trays provide a sturdy and convenient surface to elegantly present your favorite culinary creations.