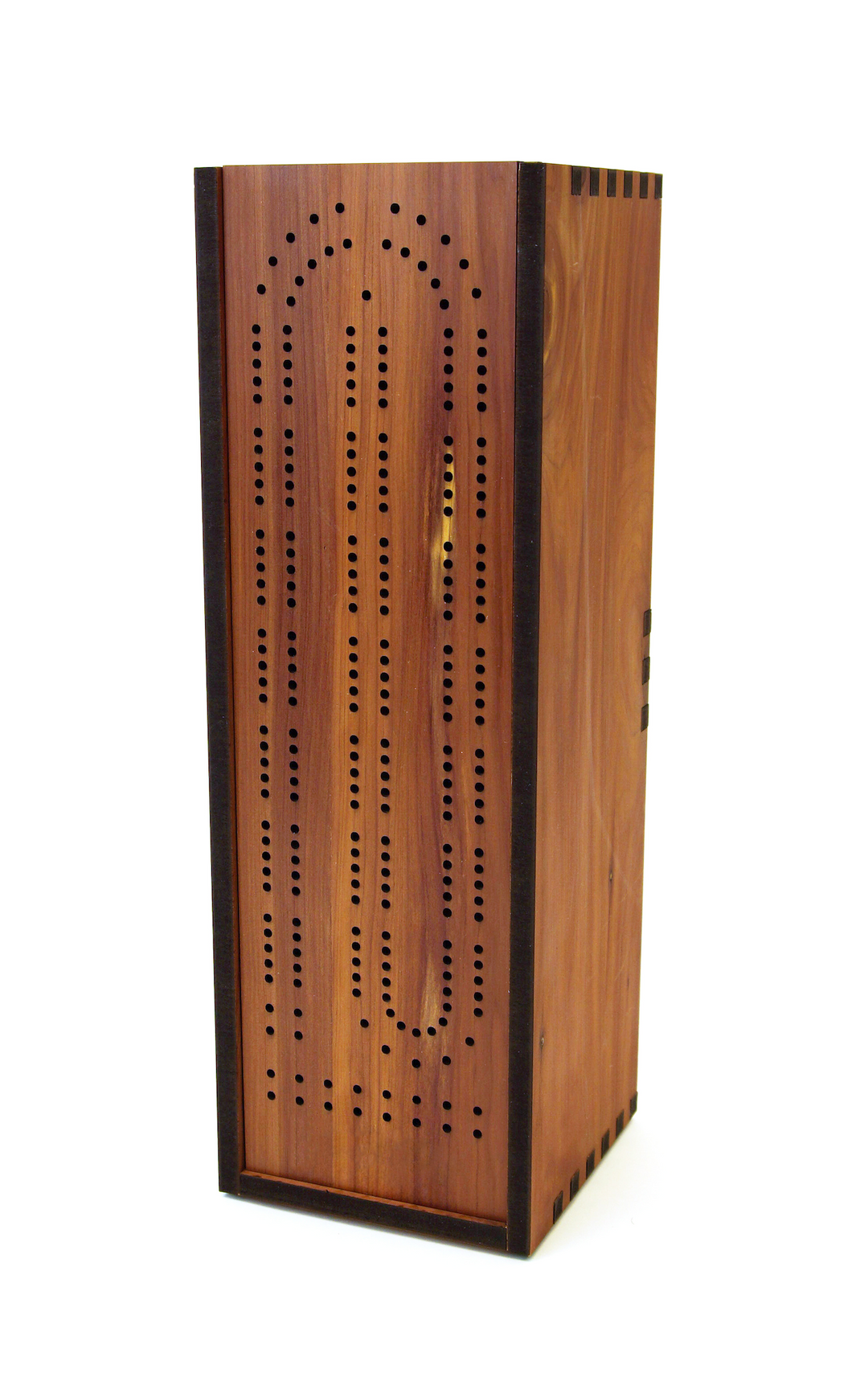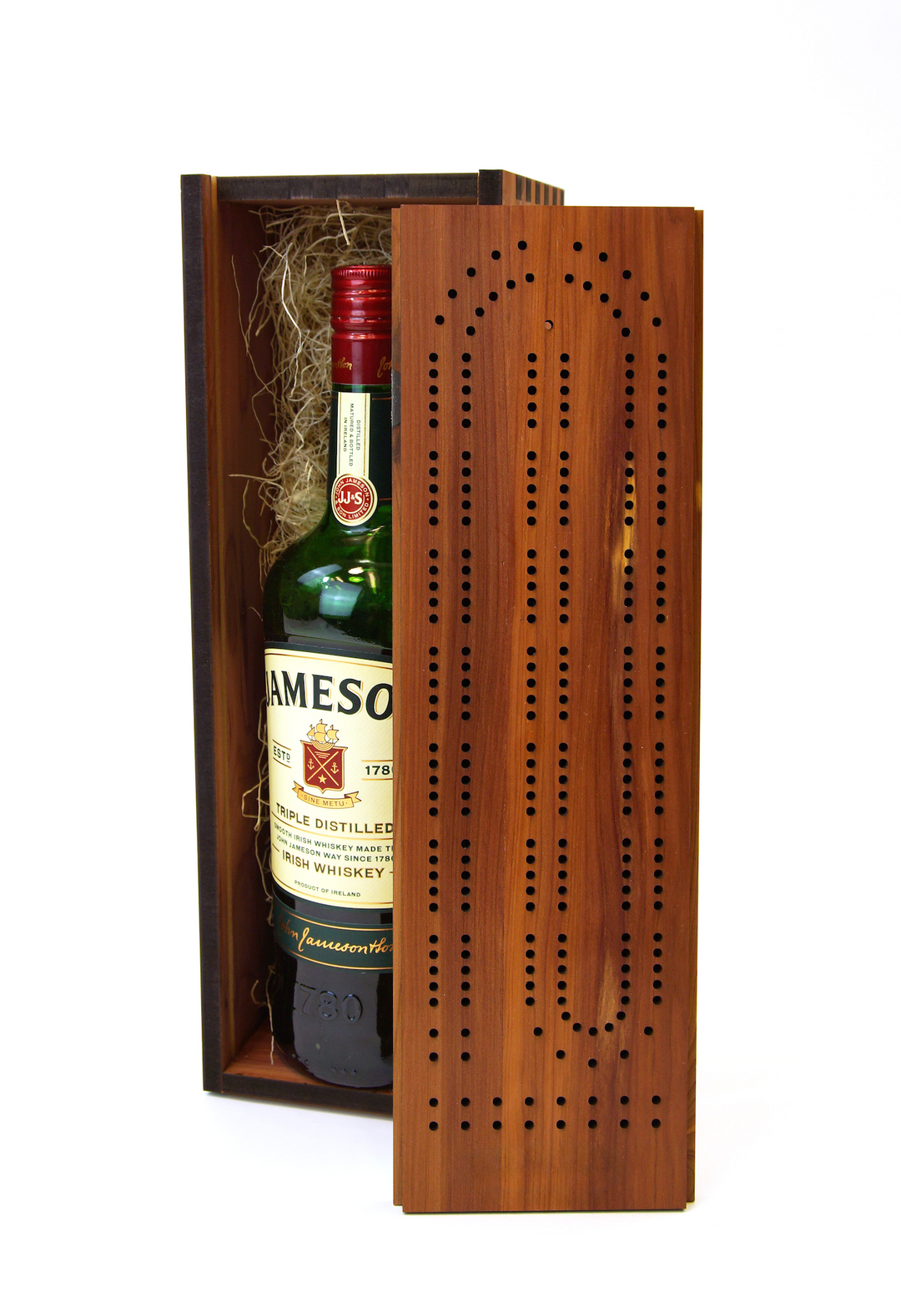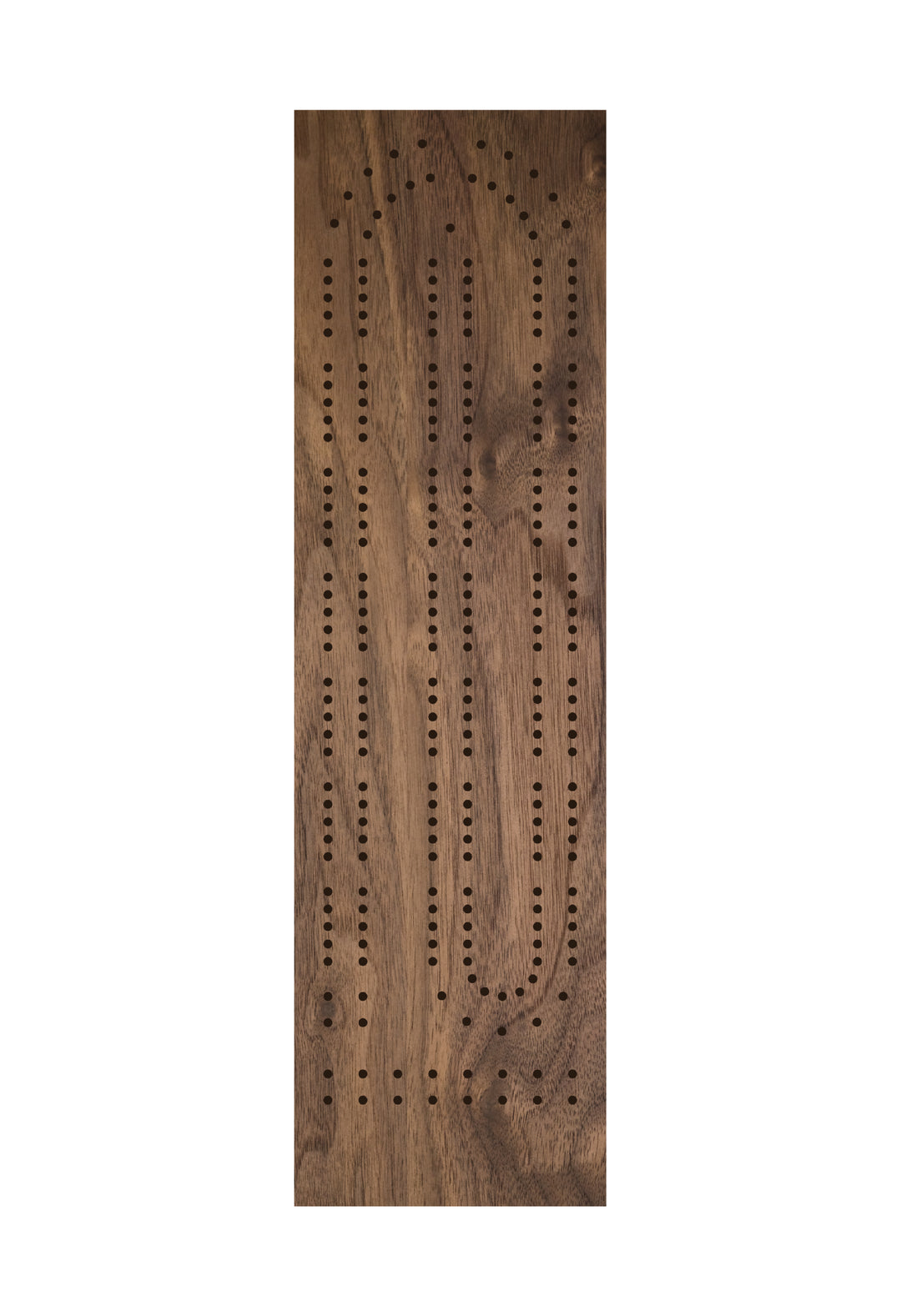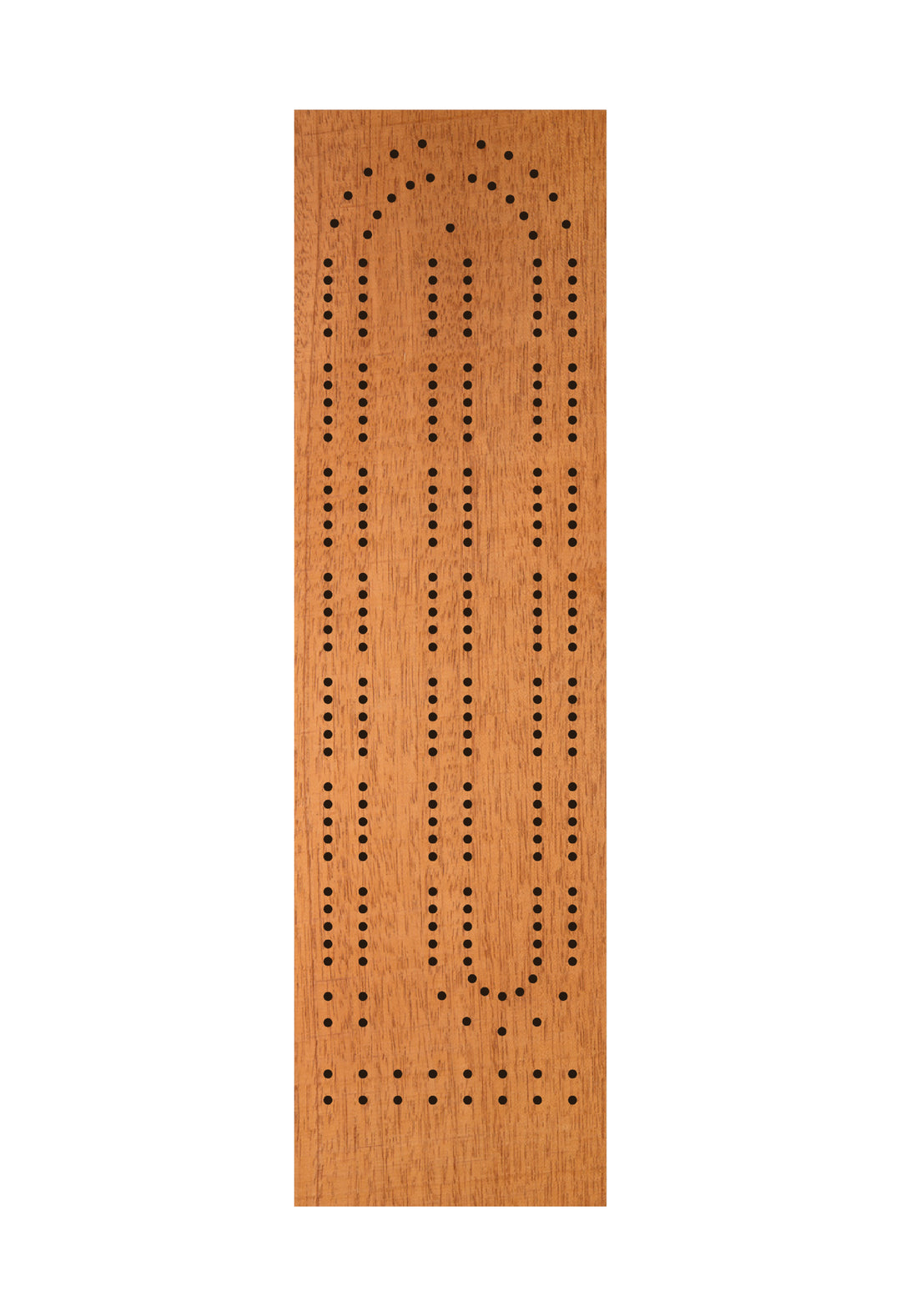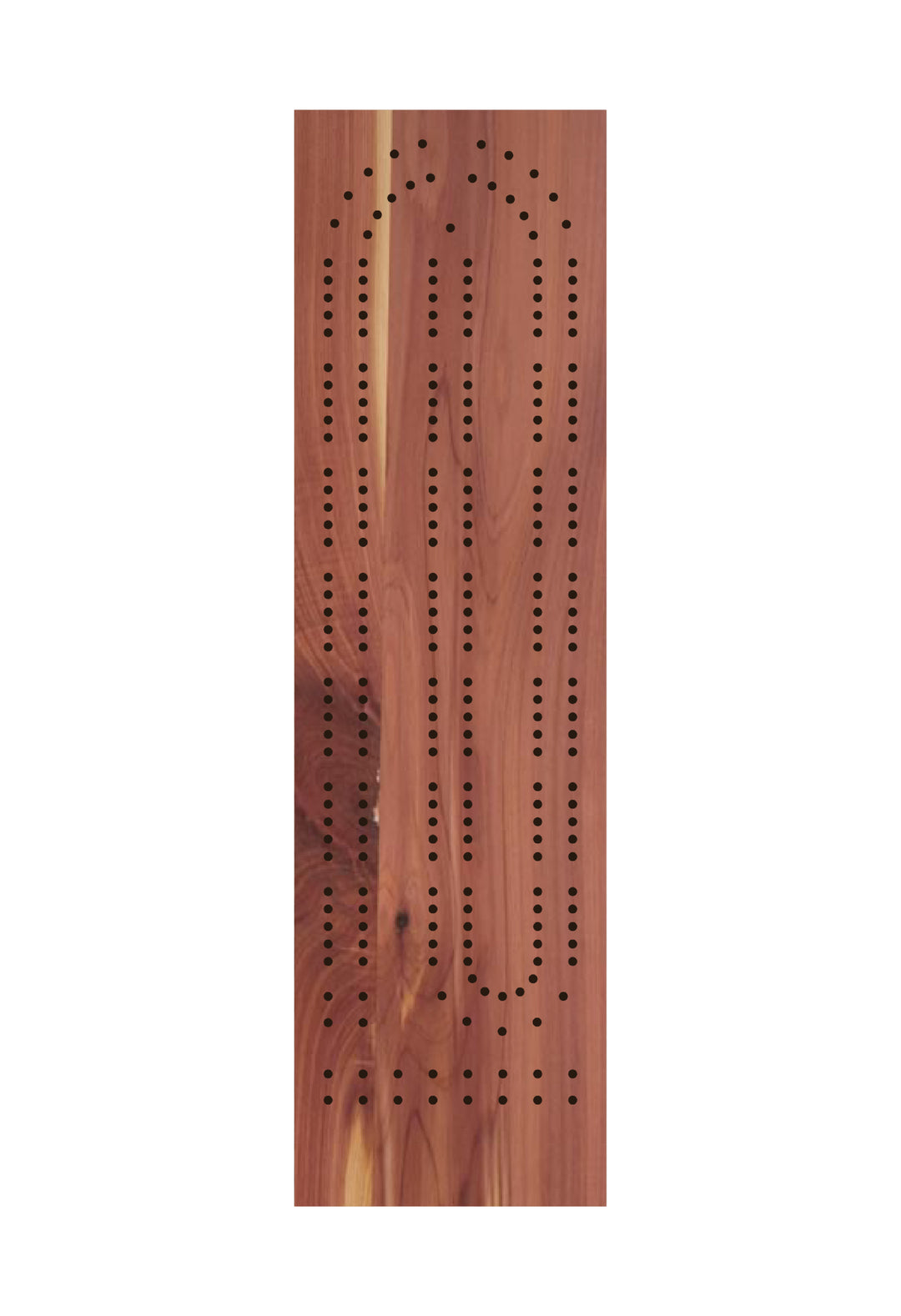 Cribbage Board Wine Box
---
BUY ONE. PLANT ONE. | One tree planted for every Cribbage Board Wine Box sold! Custom coordinates of your tree are included with EVERY purchase.
Handcrafted in the USA! | Every Cribbage Board Wine Box is designed and handmade with care in St. Paul, Minnesota.
Order with a custom logo! | Contact our sales team for a bulk order of the Cribbage Board Wine Box with your logo. (sales@woodchuckusa.com) (minimum order $500) 
Shipping & Delivery
We will ship your Cribbage Board Wine Box within 3 business days! During the Holiday Season, however, we will take 3-5 business days to ship your handcrafted products!
Return Policy
We pride ourselves in making all of our custom items and products by hand to ship out to you. Unfortunately due to the nature of our business and the fact hat every single item is hand made to order, all sales are final, and we cannot offer you a refund.
However, if your product is damaged during shipping or at any point on its way to your door, we will be happy to replace or refurbish it for you at no additional charge. If your item was damaged in transit, please call or e-mail info@woodchuckusa.com!
Items non-eligible for returns or exchanges:
• Monogrammed or Personalized items
• Final sale items (identified by a price ending in .99)
• Gift cards
• Items damaged through normal wear and tear
Introducing the Woodchuck USA Cribbage Wine Box:
Where Sip Meets Score!
🍷🃏 What happens when you combine the elegance of wine with the thrill of cribbage? Magic, my friend! Introducing our brand-new creation, the Woodchuck USA Cribbage Wine Box. It's not just a wine box; it's a cork-popping, peg-jumping, laughter-inducing game night all in one! 🃏🍷
🎉 Cheers to the Ultimate Game Night Experience! 🎉
✨ Elevate Your Wine Experience: This stunning wine box is designed to house your favorite bottle of vino. Crafted with precision from beautiful wood, it adds a touch of rustic charm to any setting.
🃏 Cribbage-Ready Lid: Flip open the lid, and you'll discover a cribbage board intricately carved right into the wood. Whether you're a seasoned cribbage pro or a newcomer to the game, our Cribbage Wine Box promises endless hours of competitive fun.
🍷 Wine & Whiskey Wednesdays: Spice up your weekly wine night by challenging your friends or family to a cribbage duel. The winner? They get to pour the first glass of your finest red or white.
🎁 Perfect Gift for Wine Lovers: Searching for a unique gift that will leave them impressed? Look no further! The Cribbage Wine Box is a thoughtful present for birthdays, anniversaries, housewarmings, and more. It's the gift that keeps on giving – wine and games in one box!
🍇 Versatile and Chic: This wine box isn't just for wine; it can house your favorite spirits, cigars, or even be used as a stylish storage solution. It's the versatile accessory every connoisseur needs.
🌟 Craftsmanship Meets Entertainment: Handcrafted with love and precision, this wine box is a testament to quality and creativity. It's more than a wine box; it's a piece of art and a conversation starter.
🔒 Secure Your Wine in Style: With a snug-fit lid, your wine stays fresh and secure until you're ready to uncork and play. No more worrying about accidental spills or corked bottles!
🤩 Join the Fun: Be part of the Woodchuck USA Cribbage Wine Box craze. Get ready to toast, score, and create unforgettable memories with friends and family.
🍷🃏 Upgrade your wine nights and game nights with the Woodchuck USA Cribbage Wine Box. Get yours now and let the good times roll! 🃏🍷
Product Notes:
Customizable with initials or short text
Exterior Dimensions: 5"x14.5"x5"
Internal Dimensions: 4"x13.5"x4.25"
---